Periodontitis (per-e-o-don-TIE-tis) is a serious gum infection that damages the soft tissue and destroys the bone that supports your teeth. Periodontitis can cause teeth to loosen or lead to tooth loss.
Periodontitis is common but largely preventable. It's usually the result of poor oral hygiene. Brushing at least twice a day, flossing daily and getting regular dental checkups can greatly improve your chances of successful treatment for periodontitis and can also reduce your chance of developing it.
Symptoms
Swollen or puffy gums
Bright red, dusky red or purplish gums
Gums that feel tender when touched
Gums that bleed easily
Gums that pull away from your teeth (recede), making your teeth look longer than normal
New spaces developing between your teeth
Pus between your teeth and gums
Bad breath
Loose teeth
Painful chewing
A change in the way your teeth fit together when you bite
Read Blog Detail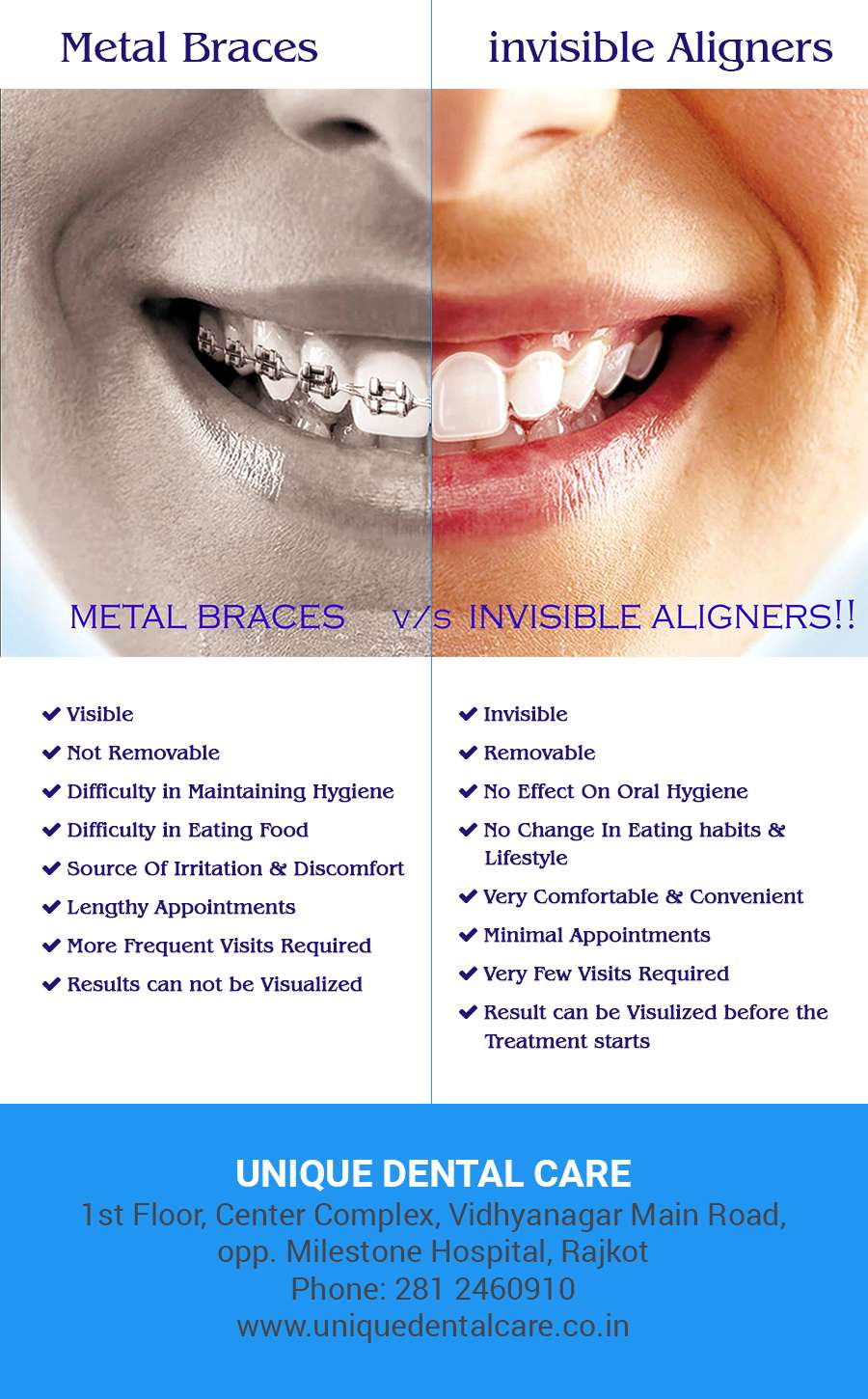 Finding out you may benefit from orthodontic treatment can bring with it many questions. What kind of treatments are available? Which is more affordable? Which is most effective? side by side comparison of braces with a straight smile What's the difference between popular choices like metal braces and Invisalign? Our goal at Szymanowski Orthodontics is to find the treatment that will work best for you and your smile, and that means exploring all the options. In this blog, we'll take a look at the pros and cons of both traditional braces and the Invisalign aligner system in order to help you decide which would be a better fit for you!
Read Blog Detail